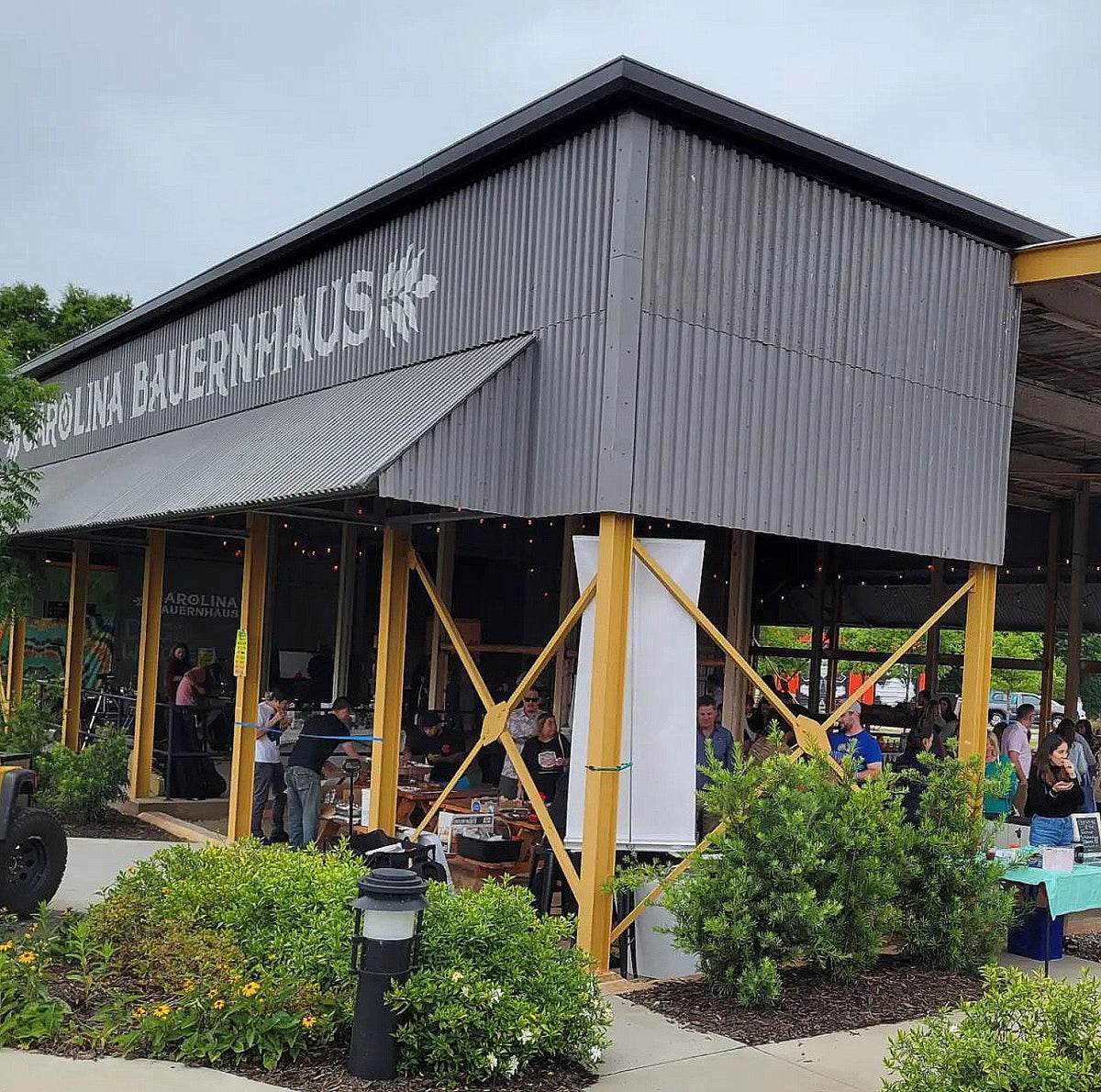 Carolina Bauernhaus: A Dog-Friendly Brewery in Greenville, South Carolina
Dog-Friendly Inside & Outside
Location: 556 Perry Ave, Suite B118, Greenville, SC 29611
If you're a dog lover and a craft beer enthusiast, then you're in luck. Carolina Bauernhaus Brewery & Winery in Greenville, South Carolina, is not only a hybrid farmhouse brewery and winery but also a dog-friendly destination for you and your furry friend.
Carolina Bauernhaus takes pride in using locally sourced malt, grains, yeast, and hops in their handcrafted ales, ciders, and meads. Their brewing techniques may be Belgian-inspired, but their beers are far from traditional. They offer a unique and flavorful drinking experience that honors the rich agricultural resources of Upstate South Carolina and the region.
But what makes Carolina Bauernhaus even more special is that they welcome dogs of all breeds and sizes. You can bring your pup along to enjoy a cold brew with you on their outdoor patio, where they have water bowls and even a dog bar with treats for your furry companion.
The brewery's outdoor space is perfect for you and your dog to relax and unwind after a long day. You can take in the scenic views of the surrounding countryside while enjoying a refreshing beer, cider, or mead. And your pup can socialize with other furry friends while you chat with other beer enthusiasts.
Carolina Bauernhaus also hosts various events throughout the year, from live music performances to food trucks, where you and your dog can enjoy a fun-filled day out. 
In conclusion, Carolina Bauernhaus Brewery & Winery is a must-visit destination for dog lovers and craft beer enthusiasts in Greenville, South Carolina. You can enjoy a unique drinking experience while spending quality time with your furry friend. 
So why wait? Grab your leash, put on your favorite Good Dogs of Greenville shirt, and head on over to Carolina Bauernhaus for a fun-filled day out!  And while you're there, don't forget to share your experience with us by tagging us on social media using the hashtag #gooddogsofgreenville. We can't wait to see you and your furry friend enjoying everything that Carolina Bauernhaus has to offer.
Choosing a selection results in a full page refresh.
Opens in a new window.