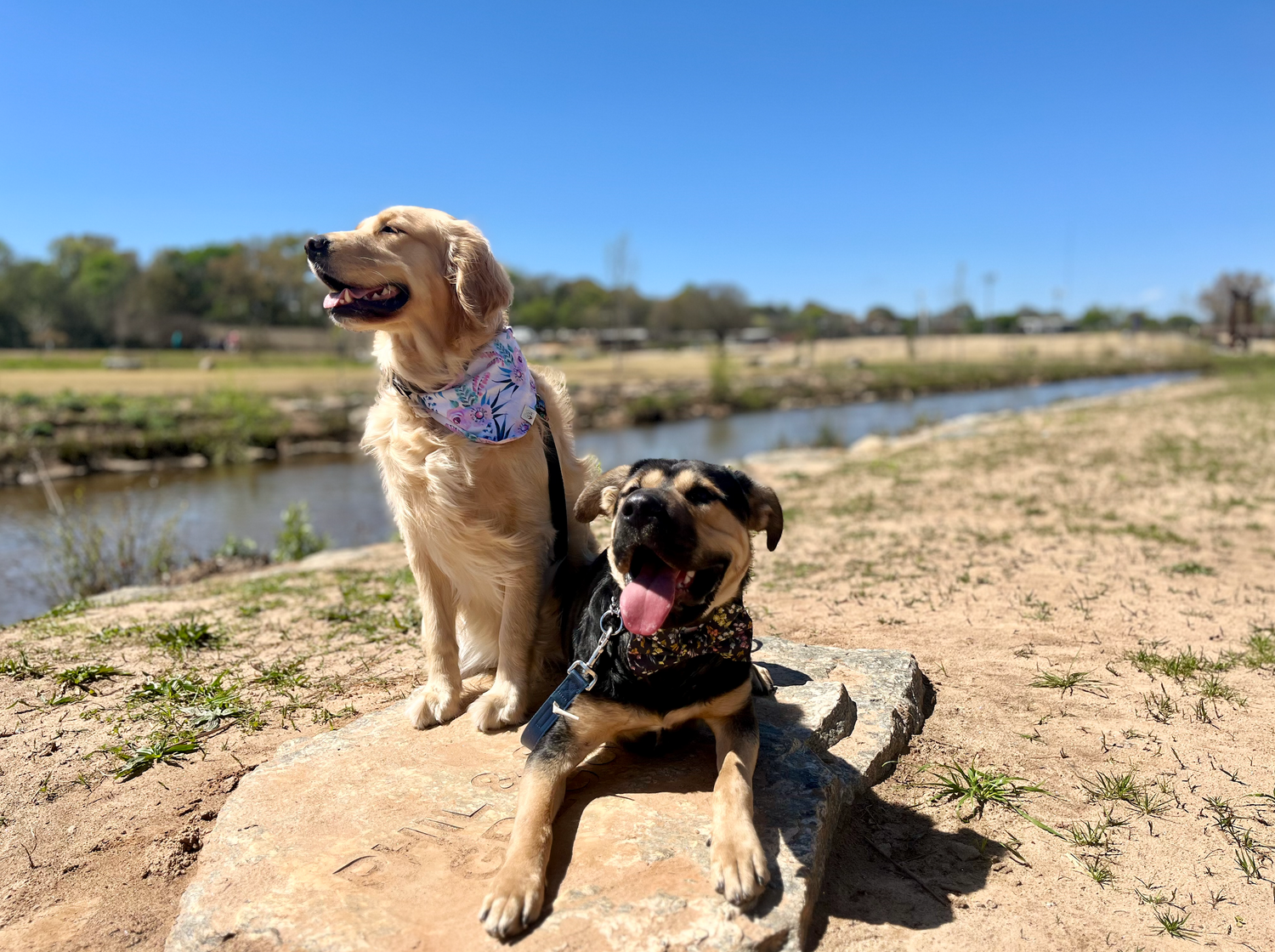 About Us
Ready for an adventure-packed day out in Greenville, South Carolina with your furry best friend? Look no further than Good Dogs of Greenville! Our ultimate resource is your ticket to discovering the most exciting dog-friendly spots and events in town.
Our Mission
From parks and trails to restaurants, wineries, and breweries, we have got it all covered. We believe that every dog parent deserves to have a thrilling and unforgettable experience with their furry companion.
Good Dogs of Greenville is not just a list of dog-friendly places. We are a vibrant community that showcases businesses that cater to dogs, including daycare facilities, trainers, groomers and more. You no longer have to struggle to find quality dog care because we are dedicated to making it easier for you to locate trustworthy and reliable services in Greenville.
Our Good Dog Guides are your go-to for finding the best dog-friendly places and services in Greenville for every activity and occasion. Whether you are looking for a peaceful park to walk your pup or need a skilled dog trainer, our Good Dog Guides provide all the information you need to make an informed decision.
And that's not all! At Good Dogs of Greenville, we are all about supporting small businesses in the community, especially those that cater to dogs. We showcase local treat companies and independent makers of dog accessories, such as collars, leashes, and toys, to help you find unique and high-quality products for your furry friend.
So, join us in exploring the city with your four-legged companion and make unforgettable memories! Let's make your day out in Greenville truly exciting!
Our Values
Promoting a Dog-Friendly Community

We're passionate about creating a dog-friendly community in Greenville that welcomes dogs with open arms and wagging tails!
Fostering Community Engagement

We love bringing together dog owners, businesses, and other members of our community to create a network of support and advocacy for dogs. From dog-friendly events to community outreach, we're always finding new ways to engage and connect with our fellow dog lovers!
Supporting Local Businesses

Supporting local businesses that share our commitment to promoting a dog-friendly community is a top priority for us at Good Dogs of Greenville. We're proud to work with and promote dog-friendly businesses that make Greenville a great place for dogs and their owners!
Providing Valuable Resources

Our mission at Good Dogs of Greenville is to provide valuable resources for dog owners that make life with their furry friends easier and more enjoyable than ever. From guides of dog-friendly businesses and parks, to trainers, local events and more, we're always striving to provide the best information and resources for our community!
Advocating for Animal Welfare

At Good Dogs of Greenville, we're committed to advocating for the well-being and safety of dogs in our community. We believe every dog deserves a happy, healthy, and fulfilling life!
Encouraging Responsible Pet Ownership

We believe in the importance of responsible pet ownership, and we're passionate about educating dog owners on the best ways to care for their dogs. Whether it's through training, socialization, or providing the best possible care, we're always working to ensure every dog in our community has the love and support they need to thrive!