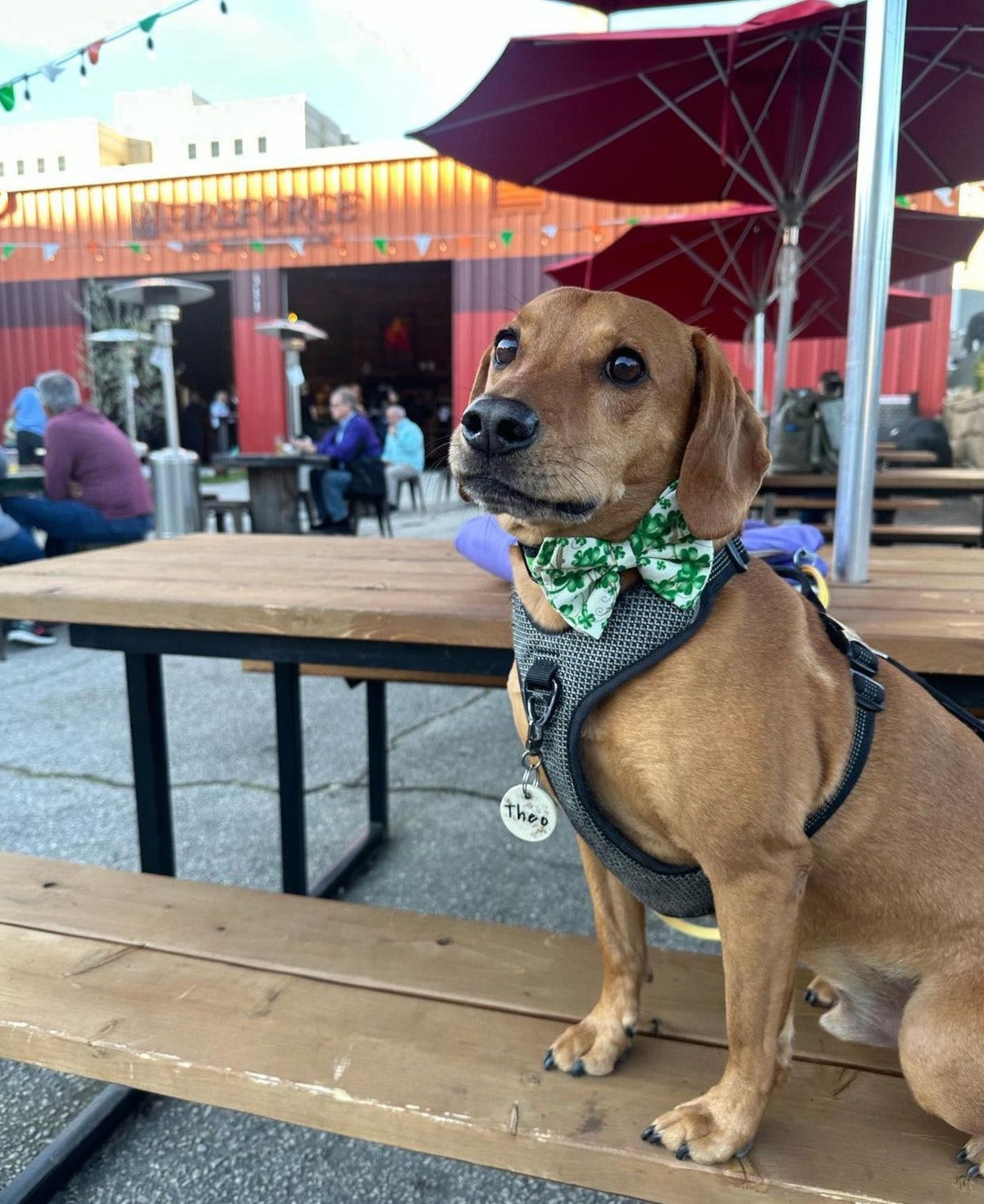 Fireforge Crafted Beer: Dog-Friendly Brewery in Greenville
Dog-Friendly Outside Only
Location: 311 E. Washington St., Greenville, SC, United States, South Carolina
Fireforge Crafted Beer in downtown Greenville, SC is not your average brewery. Not only do they offer delicious, small-batch craft beer, but they are also dog-friendly, have a great atmosphere, and have won numerous awards.
If you're looking for a place to bring your furry friend, Fireforge has outside tables where you can enjoy a cold brew with your pup by your side. They also have a couch in the garage area where dogs are welcome to relax with their owners. Inside, high top tables are available for those who prefer to be indoors.
Fireforge is not just a brewery, they also offer a seasonal menu that features locally-sourced shareable snacks and sandwiches. And if beer is not your thing, they have a selection of wine, cider, and non-alcoholic drinks. They even offer private beer dinners, tastings, and catered special events.
On Friday evenings, live music is played, featuring local, regional, and original artists. It's a great way to end the workweek and start the weekend.
What sets Fireforge apart from other breweries is their passion for creating unique and flavorful beers. They draw inspiration from the people, places, and culinary palates they love, resulting in ever-changing beers that keep their customers coming back for more. Their dedication to their craft has not gone unnoticed, as they have won multiple awards including South Carolina Belgian Style Brewery of the Year, Best Eco-Friendly Business, Best Bar, and Best Bar Staff.
Some of their award-winning beers include the Tampanian Devil Belgian Tripel, Spirito Santo IPA, John Hopcock Hazy IPA, Cracker Soul Kolsch, and Perlin's Ghost Pepper Pale Ale. These beers have won awards in various competitions such as the World Beer Championships, World Lupulin Challenge, and the New York International Beer Competition.
In conclusion, Fireforge Crafted Beer is a must-visit for anyone in Greenville, SC. Whether you're a beer lover, a dog lover, or just looking for a great place to hang out with friends and family, Fireforge has something for everyone. With their delicious beer, seasonal menu, and live music, Fireforge is a great place to unwind and enjoy the company of others.
So why wait? Grab your leash, put on your favorite Good Dogs of Greenville shirt, and head on over to Fireforge Crafted Beer!  And while you're there, don't forget to share your experience with us by tagging us on social media using the hashtag #gooddogsofgreenville. We can't wait to see you and your furry friend enjoying everything that Fireforge has to offer.
Choosing a selection results in a full page refresh.
Opens in a new window.