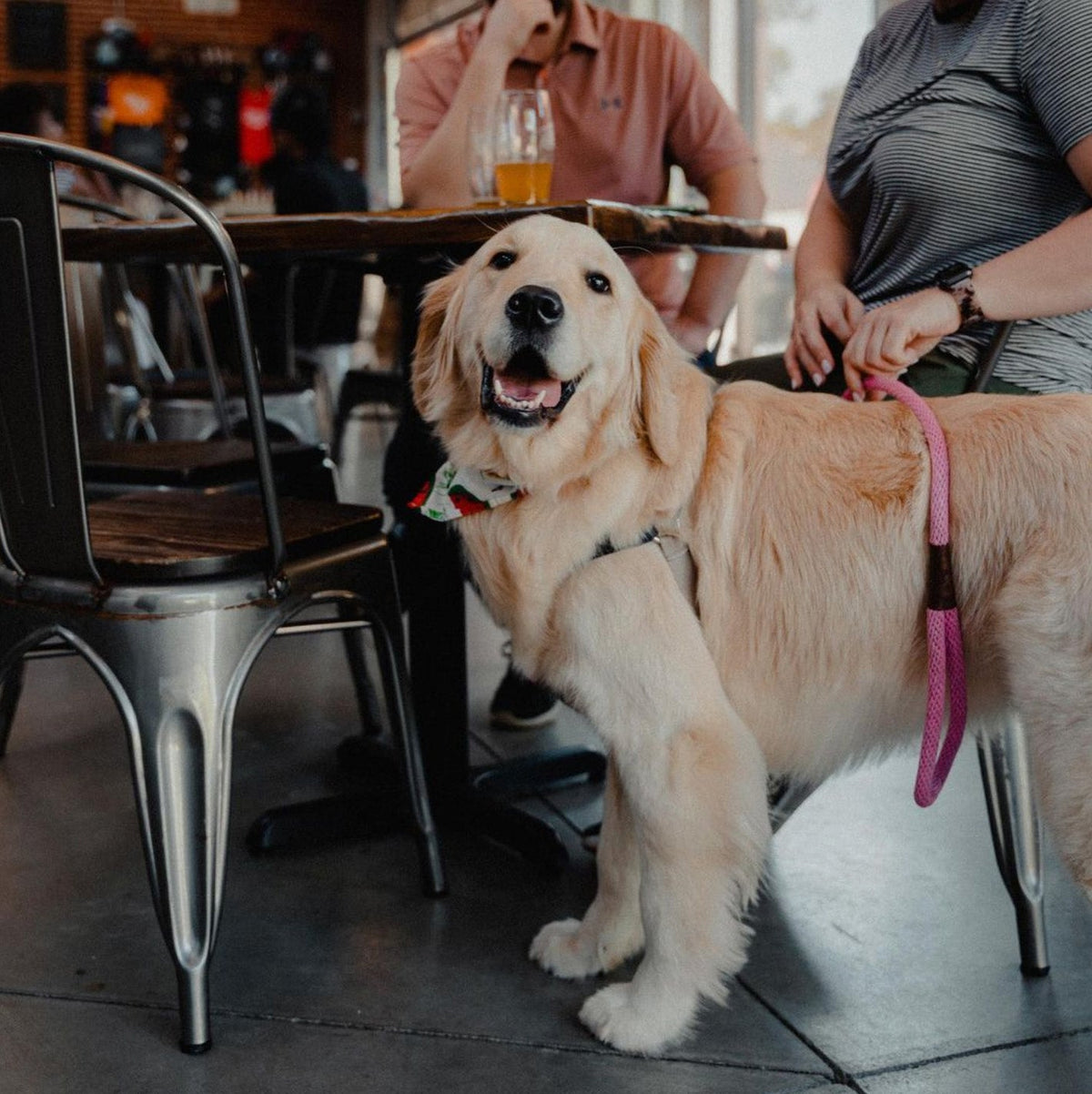 Liability Brewing Co.: Sip and Sniff in This Favorite Dog-Friendly Brewery
Dog-Friendly Inside & Outside
Location: 109 W Stone Ave, Greenville, SC 29609
Liability Brewing Co. is not just a brewery and taproom that boasts of excellent craft beer and an impressive history, it is also a dog-friendly establishment that welcomes all furry friends! It all started with two neighbors, Dustin and Terry, who bonded over their love for craft beer on their back porch and garage, which eventually led to the founding of Liability Brewing Co. Today, the brewery and taproom are located on West Stone Avenue in Greenville, SC, where they welcome all visitors, including four-legged friends.
At Liability Brewing Co., they are passionate about beer and are always experimenting with different ingredients and techniques to create unique and delicious flavors. Their 10 BBL brewery produces some of the finest craft beer that you can find in Greenville, with flavors that range from traditional to experimental. But their passion for beer is not just about brewing; they also want to share their love for craft beer with the community.
The team at Liability Brewing Co. is committed to giving back to their community, with a diverse leadership team and local employees. They are dedicated to supporting charities that improve the region's environmental footprint, educational attainment levels, and the personal and economic impact of citizens. Throughout the year, they participate in festivals and events that support local charities.
One of the things that make Liability Brewing Co. stand out is their dog-friendly policy. You don't have to leave your furry friend at home when you visit Liability Brewing Co. - bring them along! The taproom welcomes well-behaved dogs, and there is plenty of seating available for you and your pup to enjoy. So whether you're meeting friends, enjoying a cold brew after work, or just stopping by to try their latest release, your furry companion is always welcome.
Liability Brewing Co. also hosts a variety of events, including game nights and anniversary parties, which are always well attended and a lot of fun. There's always something going on, and the staff is happy to provide recommendations based on your preferences.
In addition to their excellent craft beer and dog-friendly policy, Liability Brewing Co. has a relaxed and friendly atmosphere that makes it an ideal place to hang out. Whether you're sitting inside the taproom or outside on the patio, you'll enjoy the warm and welcoming environment.
So next time you're in Greenville, make sure to put on your favorite Good Dogs of Greenville shirt and stop by Liability Brewing Co. for a cold craft beer and bring your furry friend along for the ride! You'll love the unique flavors, friendly atmosphere, and dog-friendly policy that makes this taproom stand out from the rest. And while you're there, don't forget to share your experience with us by tagging us on social media using the hashtag #gooddogsofgreenville. We can't wait to see you and your furry friend enjoying everything that Liability has to offer.
Choosing a selection results in a full page refresh.
Opens in a new window.