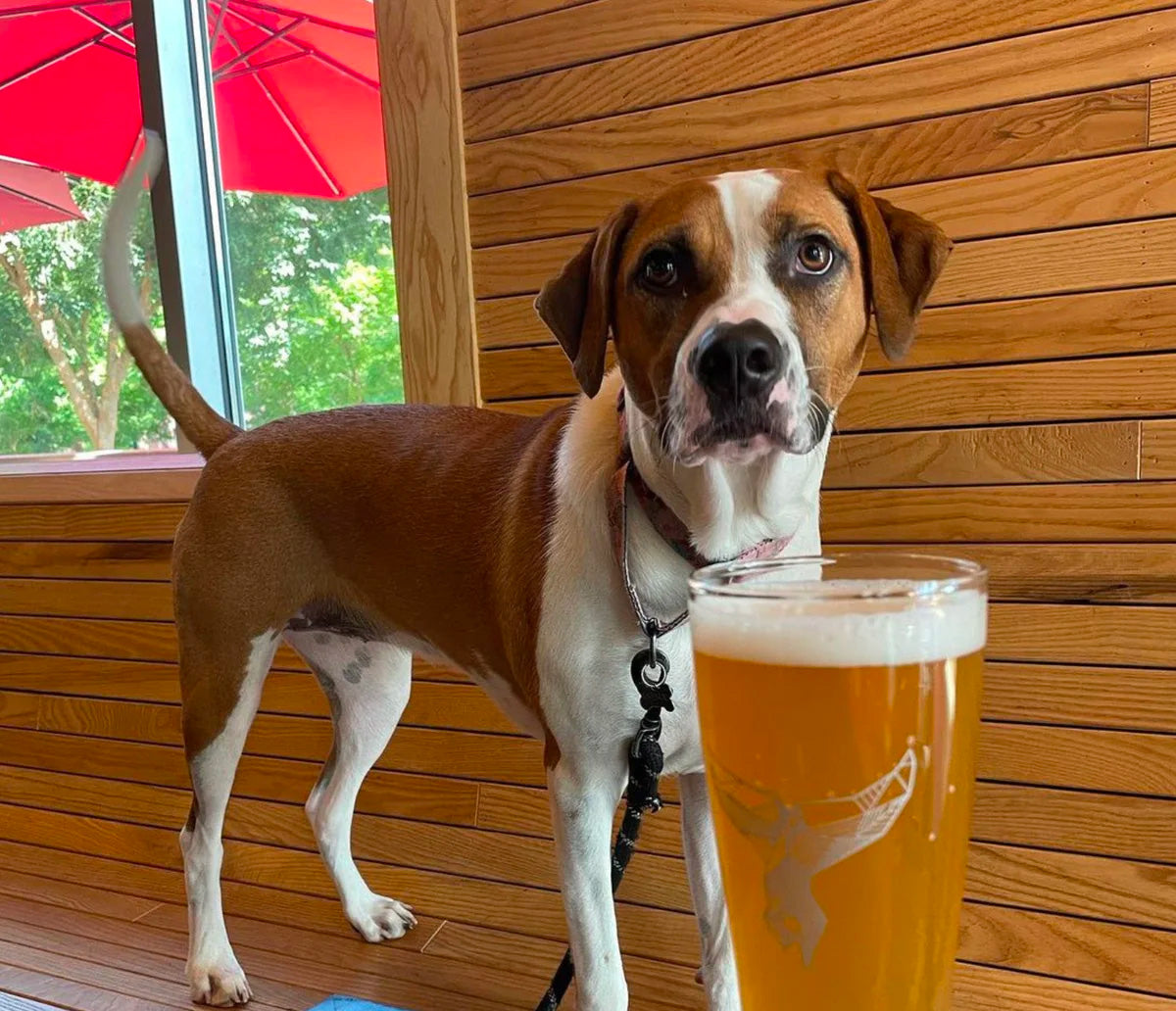 The Whale GVL: Unleash Your Inner Beer Connoisseur at this Dog-Friendly Brewery
Dog-Friendly Inside & Outside
Pup Perks: 10% off your tab when you show your Pup Perks card! (Includes in-house items, to-go items & merchandise)
Location: 1108 S Main St Suite #116, Greenville, SC 29601
Located in the heart of Greenville, South Carolina, The Whale GVL :: A Craft Beer Collective is a craft beer bar that has quickly become a favorite among locals and visitors alike. With a vast selection of carefully curated liquids from some of the finest producers in the country and the world, The Whale GVL offers a unique and exciting experience for craft beer enthusiasts.
At The Whale GVL, they take pride in offering a diverse range of beer options that cater to all preferences. From meticulously crafted classic and historical styles to cutting-edge creations that push the boundaries, there's something for everyone. The Whale GVL also sources beer from all over the world, offering patrons the opportunity to taste unique and rare brews that are hard to find elsewhere.
One of the most exciting aspects of The Whale GVL is their "Whale Exclusives" program, which involves collaborations with local and regional breweries to create special and unique beers that are only available at The Whale GVL. These exclusive beers are a testament to the bar's commitment to supporting local and regional craft breweries, and they offer a one-of-a-kind experience for beer lovers.
But The Whale GVL is more than just a craft beer bar. They also maintain a carefully curated wine list and offer sake, mead, and non-alcoholic craft beverages. With a knowledgeable bar staff that is always happy to assist patrons in making their selection or answer any questions they may have, The Whale GVL offers a well-rounded and exciting beverage experience.
In addition to their impressive beverage selection, The Whale GVL is also a dog-friendly establishment. They understand that dogs are often considered family members and they welcome furry friends with open arms. The outdoor seating area is the perfect spot for you and your pup to enjoy a refreshing beverage and take in the bustling atmosphere of Greenville.
Overall, The Whale GVL :: A Craft Beer Collective is a must-visit spot for craft beer enthusiasts and dog lovers alike. With their vast selection of beverages, knowledgeable staff, and dog-friendly atmosphere, The Whale GVL offers a unique and exciting experience that is sure to leave a lasting impression.
Whether you're a Greenville local or just passing through, put on your favorite Good Dogs of Greenville shirt, and be sure to add The Whale GVL to your list of must-visit spots. And while you're there, don't forget to share your experience with us by tagging us on social media using the hashtag #gooddogsofgreenville. We can't wait to see you and your furry friend enjoying everything that The Whale has to offer.
Choosing a selection results in a full page refresh.
Opens in a new window.