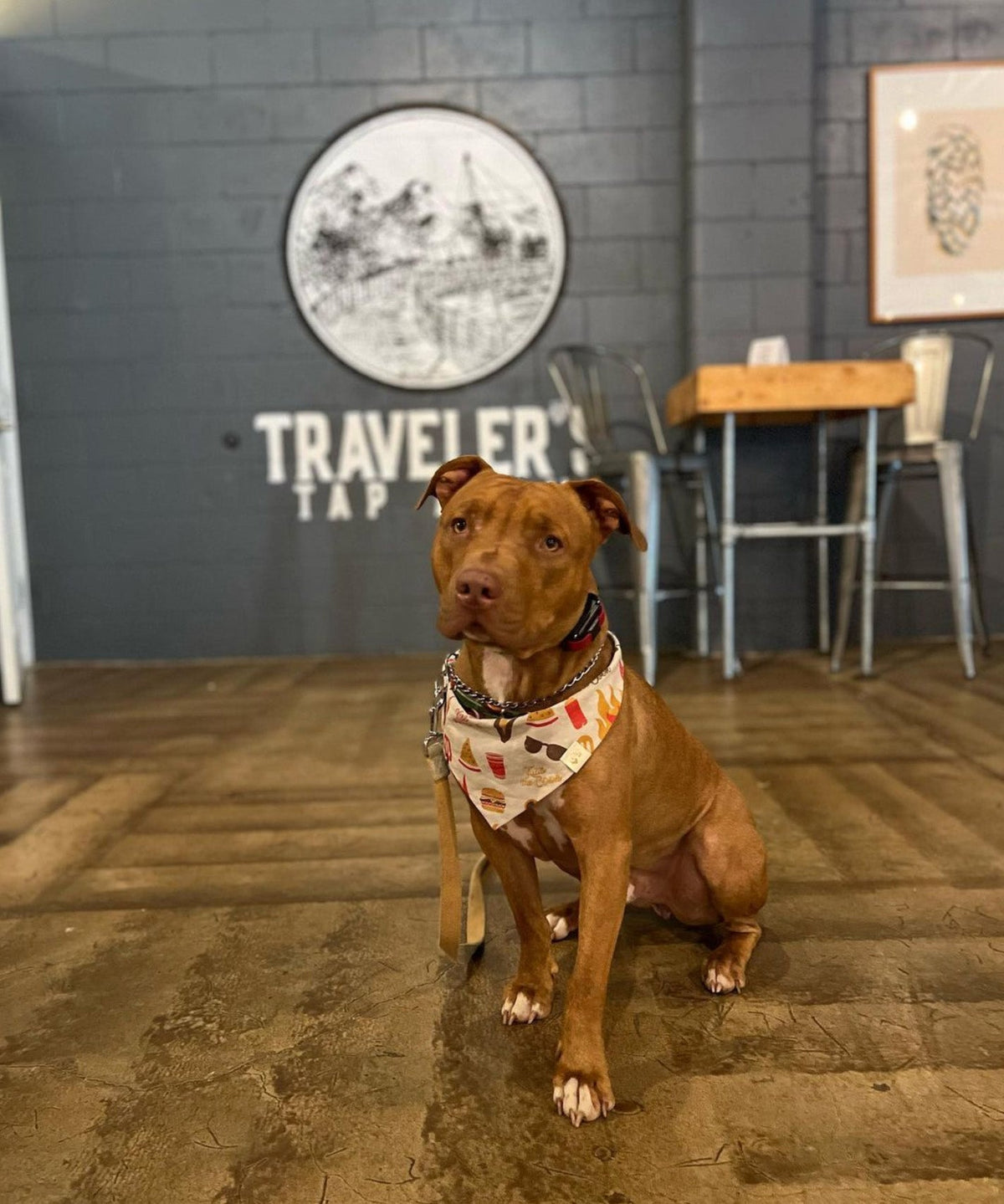 Traveler's Taproom: A Dog-Friendly Brewery Experience with Craft Beer, Wine, and More
Dog-Friendly Inside & Outside
Location: 2624 Poinsett Hwy, Greenville, SC 29609
If you're looking for a fun and relaxing spot to hang out with your furry best friend, the dog-friendly brewery Traveler's Taproom should be at the top of your list. Not only is it a dog-friendly establishment, but it's also a great place to try out some fantastic craft beer and wine.
One of the unique features of Traveler's Taproom is its commitment to keeping the spirit of the neighborhood bar alive. It's the kind of place where you can come in and immediately feel like a regular, even if it's your first time there. The friendly and welcoming atmosphere is perfect for grabbing a drink and relaxing with friends, old or new.
But what sets Traveler's Taproom apart from other bars is its love for our four-legged friends. As a dog-friendly brewery dogs are always welcome inside the taproom, as long as they're well-behaved and on a leash. There's nothing quite like enjoying a cold beer or a glass of wine with your pup by your side, and Traveler's Taproom provides the perfect environment to do just that.
Not only does Traveler's Taproom offer a fantastic selection of craft beer on tap and wine by the glass, but they also have a variety of bottles and cans to choose from. Whether you're in the mood for something hoppy, malty, or fruity, you're sure to find a beer that suits your taste. And if you prefer wine, there's an excellent selection of red, white, and sparkling options to choose from.
In addition to their great beer and wine selection, Traveler's Taproom also features different food trucks on different nights. So, not only can you enjoy a cold beer or a glass of wine, but you can also grab a bite to eat from some of the best food trucks in the area.
You can also enjoy board games while sipping your favorite drink at Traveler's Taproom. The place is perfect for unwinding with friends, grabbing a drink after work, or even spending a lazy Sunday afternoon. With its laid-back atmosphere, comfy couches, and relaxing patio, you're sure to have a great time.
But that's not all; Traveler's Taproom also offers a variety of events throughout the week. From music bingo to pop-up vendor markets, there's always something happening at Traveler's Taproom. They even have live music, donuts & wine events and trivia night, among others.
Overall, Traveler's Taproom is an excellent spot for beer and wine lovers looking for a welcoming and dog-friendly atmosphere. So, if you're looking for a place to relax and unwind with your furry best friend, put on your favorite Good Dogs of Greenville shirt and be sure to stop by Traveler's Taproom
And while you're there, don't forget to share your experience with us by tagging us on social media using the hashtag #gooddogsofgreenville. We can't wait to see you and your furry friend enjoying everything that Traveler's Taproom has to offer.
Choosing a selection results in a full page refresh.
Opens in a new window.