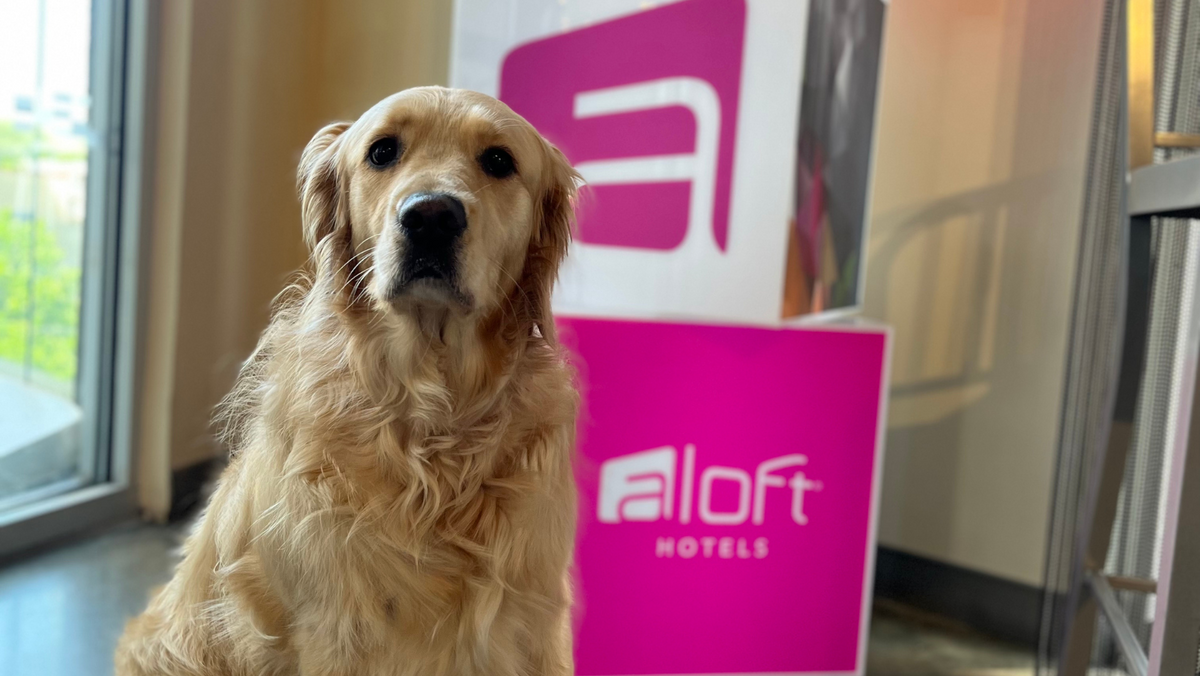 Welcoming Wagging Tails: A Pawsitively Fantastic Experience at Aloft Greenville
Greenville, a charming city nestled in the heart of South Carolina, has much to offer to travelers and locals alike. From its vibrant arts scene to its scenic parks, it has become a favorite destination for both business and leisure. For those who love to travel with their four-legged companions, Greenville has a real gem to offer - the dog-friendly hotel, Aloft Greenville.
Aloft Greenville stands out not only for its contemporary style and excellent amenities but also for its exceptional pet-friendly policies. This hotel goes above and beyond to ensure that dogs feel just as welcome as their human companions. If you are a pet parent, this might just be the perfect place for your next getaway.
All Paws Up for Doggy Accommodations at Aloft Greenville
At Aloft Greenville, they understand that dogs are an important part of the family. That's why they allow each room to accommodate up to two dogs, as long as they weigh up to 40 pounds each. Your furry friend won't feel cramped either, as the rooms are spacious and thoughtfully designed with both human and canine comfort in mind.

Upon arrival, your furry friend will be greeted with a wag-worthy welcome. A water bowl and a delicious treat await them, ensuring that they feel right at home from the moment they step paw inside their new abode. But that's not all; Aloft Greenville takes doggy dreams seriously. Serta beds, specially designed for dogs, await them, providing the perfect spot for relaxation after a day full of fun and adventure.
Yappy Hour: A Tail-Wagging Good Time
Aloft Greenville takes their love for dogs beyond just their guests. Even if you're not staying at the hotel, you can still bring your dog along for some tail-wagging fun. The hotel hosts a "Yappy Hour" once a quarter, where dogs and their human companions can mingle and enjoy a pawsome social experience.

The Yappy Hour is an excellent opportunity for local dog owners to connect, and it's also a wonderful chance for visiting guests to explore Greenville's dog-friendly community. This event creates a warm and inviting atmosphere, turning strangers into friends, all thanks to the magic of dogs.
Making a Difference: Aloft's Dog Adoption Program
One of the most heartwarming aspects of Aloft Greenville's pet-friendly culture is their dog adoption program. In partnership with Last Chance Animal Rescue, the hotel features an adoptable dog right in their lobby. The initiative, started in 2018, has been a roaring success, leading to over 100 dogs finding their forever homes.

The dogs chosen for the adoption program are carefully selected based on their temperament and compatibility with the hotel's environment. They need to be comfortable around music, kids, and other animals, making them the perfect companions for a hotel bustling with activity. Most of these adorable canines are adopted within just three days of being showcased.
The adoptable dogs at Aloft Greenville have become beloved members of the hotel's extended family. Regular guests, including Delta pilots and stewards, come to know these four-legged friends by name. These dogs enjoy their time onsite 24/7, making the most of their days by mingling with guests, "working" at the front desk, or even taking a cozy nap in the administrative offices. The hotel truly embraces the motto "whatever the dog likes to do, they get to do."
 
Happiness All Around: A Doggone Increase in Customer Satisfaction
It's no surprise that having dogs onsite has a profound impact on the hotel's atmosphere. With wagging tails and friendly barks, Aloft Greenville sees a significant boost in customer satisfaction rates whenever dogs are around. Families with children often find themselves drawn to the lobby, where they spend quality time playing with the adoptable dogs while parents take advantage of remote work from their rooms.

Aloft Greenville's commitment to fostering a dog-friendly environment not only creates cherished memories for guests but also enriches the lives of countless dogs who find loving homes through their adoption program. It's a win-win situation for everyone involved.
In conclusion, Aloft Greenville sets a new standard for dog-friendly hotels. Their policy of accommodating dogs in every room, providing them with personalized amenities, and going the extra mile with their adoption program showcases their dedication to making every guest, furry or not, feel at home. If you're planning a visit to Greenville and can't bear the thought of leaving your dog behind, look no further than Aloft Greenville for an unforgettable experience of bonding and adventure. Happy travels and happy tail-wagging!