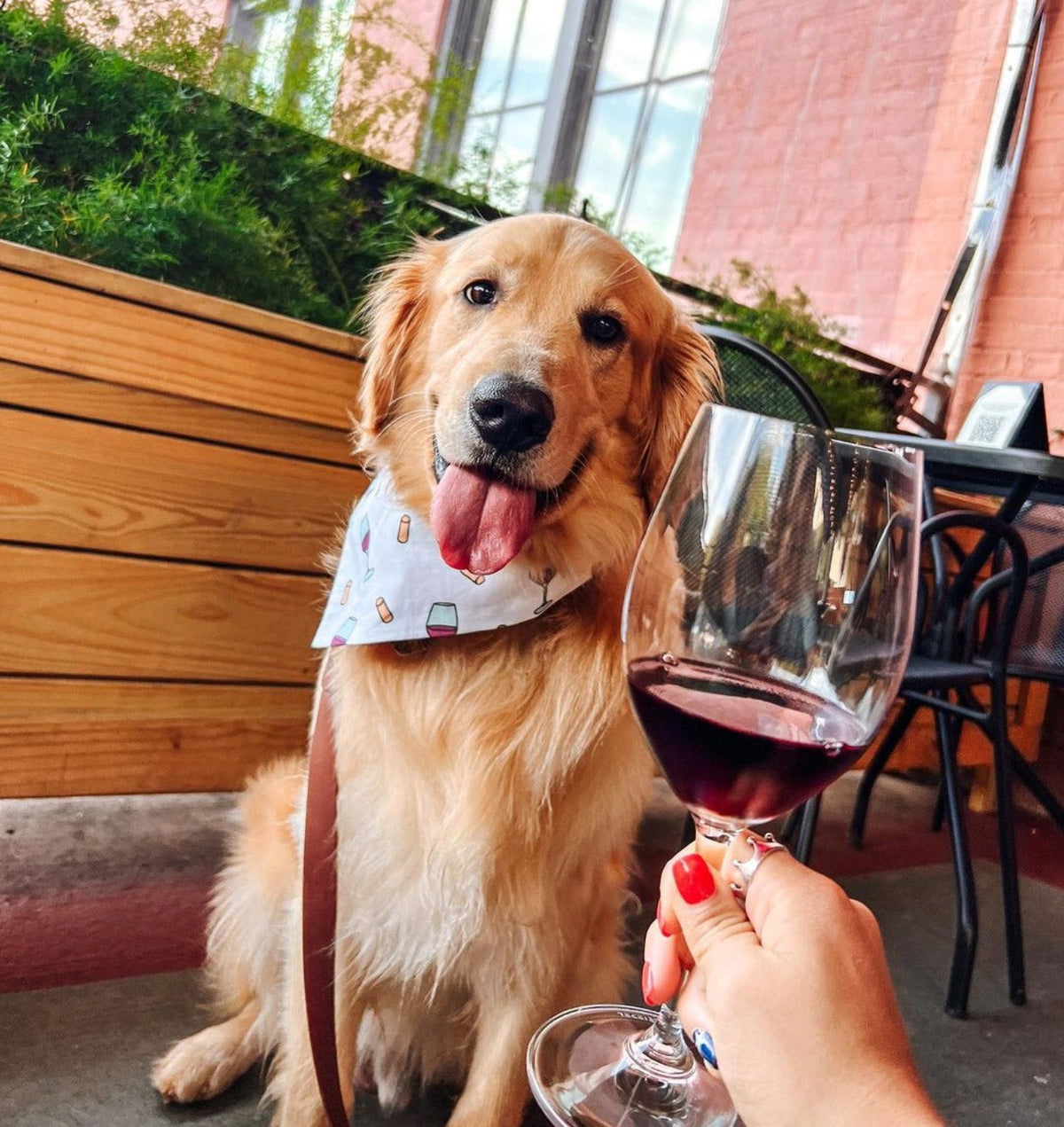 Foxcroft Wine Co: Wine, Dine, and Canine at this Dog-Friendly Restaurant in Greenville, SC
Dog-Friendly Outside Only
Location: 631 S Main St, Greenville, SC 29601
Looking for a dog-friendly restaurant with great food and wine? Look no further than Foxcroft Wine Co. in Greenville, SC! This unique spot is a wine bar, restaurant, and retail wine shop all in one, making it the perfect spot for wine lovers and foodies alike.
When it comes to food, Foxcroft Wine Co. doesn't disappoint. Their scratch kitchen produces fresh, delicious dishes daily, with a menu that rivals some of the best restaurants in town. And while they're famous for their charcuterie boards and truffle fries, be sure to stick around for dinner and try their other fantastic menu items. And don't forget to order their famous doughnuts for dessert - you won't be disappointed!
But it's not just the food that makes Foxcroft Wine Co. a great spot to visit. The restaurant is located in the heart of The West End of Greenville, with plenty of shops and galleries to explore. And with their covered patio overlooking Falls Park, you can enjoy outdoor dining almost year-round with your furry friend by your side.
Speaking of furry friends, Foxcroft Wine Co. welcomes dogs on their patio and even offers free froyo for dogs on Tuesdays and Wednesdays thanks to their friends at Blueberry Frog across the street. So you can indulge in delicious food and wine while your furry friend enjoys a tasty treat of their own.
All in all, Foxcroft Wine Co. is a fantastic spot to visit in Greenville, SC. Whether you're a wine lover, a foodie, or just looking for a fun spot to hang out with your furry friend, you won't be disappointed.
So why wait? Grab your leash, put on your favorite Good Dogs of Greenville shirt, and head on over to Foxcroft Wine Co.!  And while you're there, don't forget to share your experience with us by tagging us on social media using the hashtag #gooddogsofgreenville. We can't wait to see you and your furry friend enjoying everything that Foxcroft has to offer.