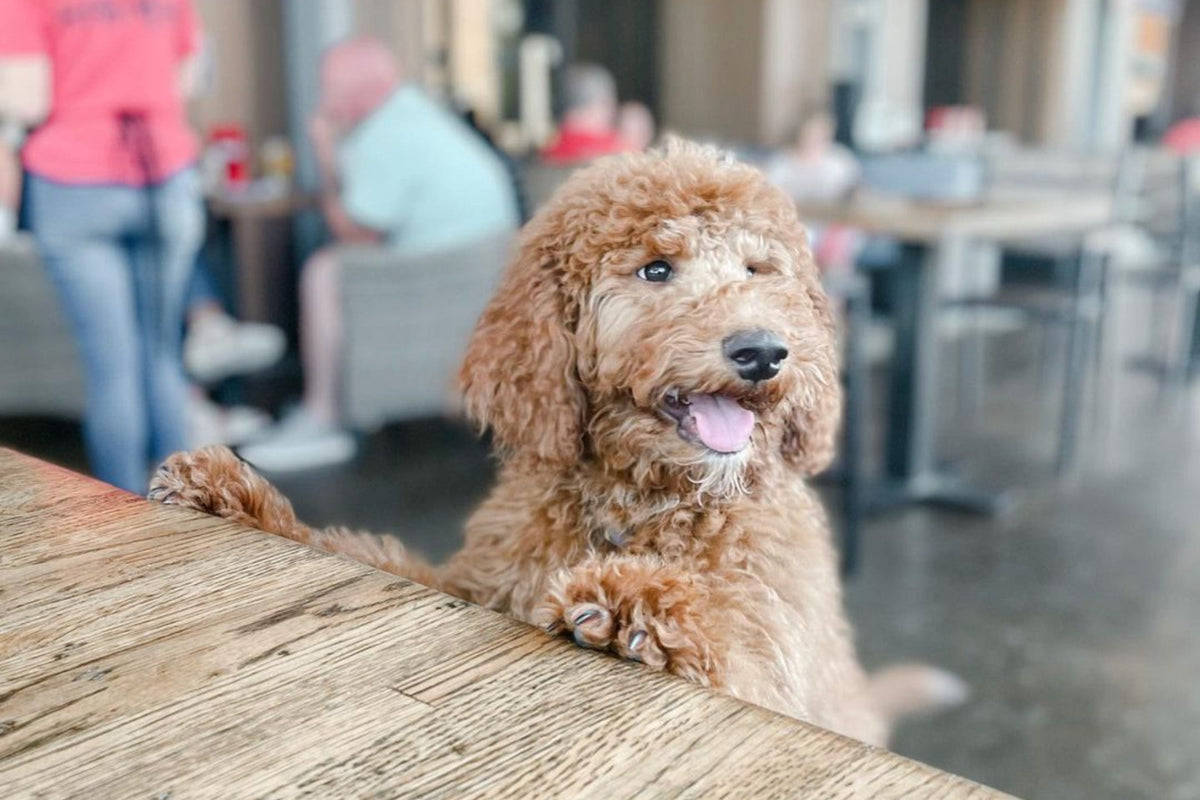 HabiTap: Unleash Your Thirst and Hunger at Greenville's Premier Dog-Friendly Restaurant & Taproom
Dog-Friendly Outside Only
Location: 1325 Miller Rd, Greenville, SC, 29607
HabiTap is not your average taproom. From their wide selection of craft beers, wines, and specialty cocktails to their scratch-made food and dog-friendly patio, HabiTap is the perfect place to satisfy your hunger and thirst while enjoying a relaxing atmosphere.
Located in Greenville, South Carolina, HabiTap offers more than just beer. While their 50 rotating taps feature local and mainstay brews, they also offer a variety of wines and specialty cocktails, including the Pamarita, The Miller Mule, and the Bulleit Bourbon Smash. Whether you're a beer aficionado or a wine enthusiast, you'll find something to quench your thirst at HabiTap.
But it's not just the drinks that make HabiTap special. Their food menu is just as impressive, with scratch-made tavern favorites like soft pretzels, a HabiTap hot chicken sandwich, and a Mediterranean bowl. And if you're in the mood for something heartier, you can indulge in a pizza loaded with Italian meats or a classic Philly cheesesteak.
One of the best things about HabiTap is their relaxed and inviting atmosphere. Their rustic, Southern Americana inspired dining room features a stand-up or sit-down bar area, while their large dog-friendly patio offers comfortable canopy-covered seating for those sunny Greenville days and mood lighting for cozy nights.
But what sets HabiTap apart from other taprooms is their commitment to using local ingredients. They celebrate South Carolina by sourcing many of their ingredients locally and featuring locally brewed beers on tap. Their menu and beer list are ever-evolving, with new twists and turns to keep things fresh and interesting.
HabiTap's fast and casual approach to the modern taphouse makes it the perfect place to gather with family and friends. Whether you're in the mood for brunch, lunch, or dinner, their friendly staff will ensure you have a great experience both indoors and out on their pet-friendly patio.
So the next time you're in Greenville, , put on your favorite Good Dogs of Greenville shirt, and make sure to stop by HabiTap for a pint, a plate, and a whole lot more. It's the kind of habit you won't want to kick.
And while you're there, don't forget to share your experience with us by tagging us on social media using the hashtag #gooddogsofgreenville. We can't wait to see you and your furry friend enjoying everything that The HabiTap has to offer.