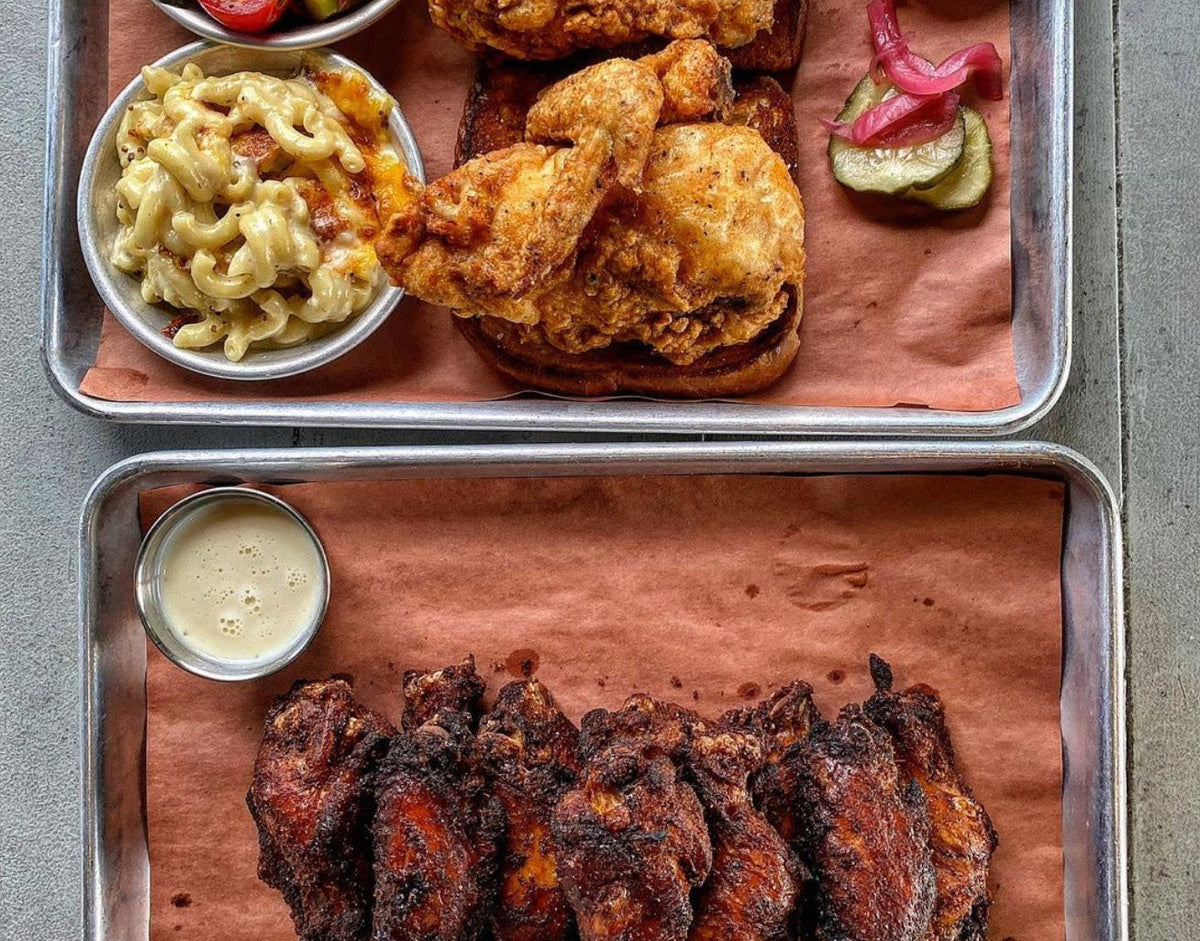 Home Team BBQ: Discover the Best Barbecue Joint in Greenville with this Dog-Friendly Restaurant
Dog-Friendly Outside Only
Location: 815 Lauren Road, Greenville, SC 29607
Craving some delicious, slow-cooked meats and comforting Southern food? Look no further than Home Team BBQ in Greenville, where you can indulge in an elevated, multi-regional barbecue experience paired with an extensive selection of American whiskey, craft beer, and innovative cocktails. But it's not just the food and drinks that make this spot a local favorite. It's also the atmosphere, the welcoming staff, and the dedication to the community and their team.
Founded by Aaron Siegel in 2006, Home Team BBQ started as a neighborhood joint in Charleston, SC, and has since expanded to several locations, including the one in Greenville. Situated on Lauren's Road just outside of Downtown Greenville, Home Team BBQ is the anchor of the newly developed Holland Park, where you can enjoy the lively ambiance, rockin' tunes, and Southern hospitality.
But what makes this spot even more special is their dog-friendly porch, where you can bring your furry friend to enjoy the atmosphere and some shade while sipping on a refreshing Gamechanger or Irish Coffee frozen cocktail. The spacious screened-in porch is the perfect spot to soak up the sunshine and relax with your pup.
As you savor the mouthwatering slow-cooked meats and the variety of sides and appetizers, you'll also appreciate the Southern rock legends lining the walls, the reclaimed wood from barns in Athens, GA, and the natural light flooding the space.
At Home Team BBQ, it's not just about serving great food and drinks; it's about creating a community and a welcoming environment where everyone feels like part of the family. Whether you're a regular or a first-time visitor, you're sure to leave with a smile on your face and a full belly.
So why wait? Grab your leash, put on your favorite Good Dogs of Greenville shirt, and head on over to Home Team BBQ!  And while you're there, don't forget to share your experience with us by tagging us on social media using the hashtag #gooddogsofgreenville. We can't wait to see you and your furry friend enjoying everything that Home Team has to offer.