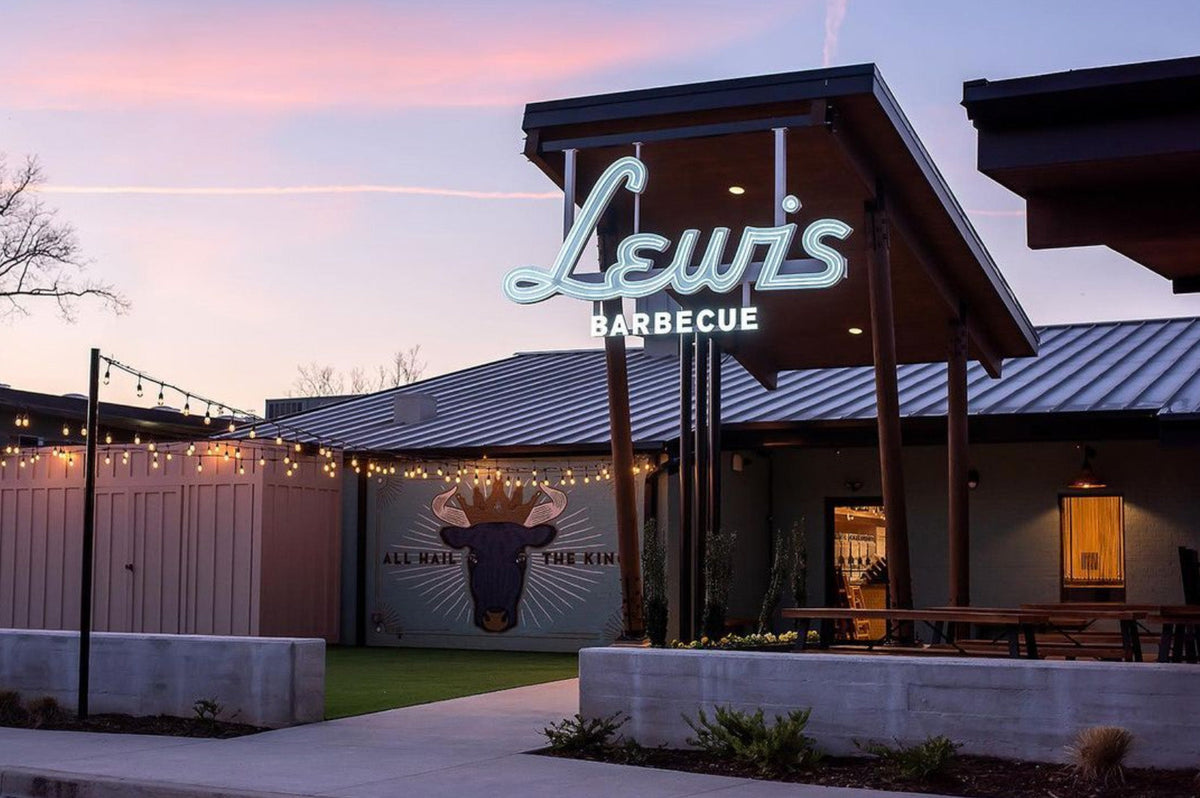 Lewis Barbecue: Experience Top-Notch Texas-Style Barbecue with Your Furry Friend in Greenville, SC
Dog-Friendly Outside Only
Location: 214 Rutherford St, Greenville, SC 29607
If you're a barbecue enthusiast, you won't want to miss Lewis Barbecue in Greenville, SC. The restaurant's founder, John Lewis, is a master of Central Texas-style barbecue, and his dedication to the craft is evident in everything he serves. Whether you're in the mood for beef brisket, pork spareribs, pulled pork, or sausage, you can order it by the pound and enjoy it on the restaurant's outdoor patio with your furry friend.
One of the things that sets Lewis Barbecue apart is the custom-made smokers that you'll see when you arrive. John personally welded each one, and he wakes up at 4 a.m. every day to tend to the fire and ensure that his meats are cooked to perfection. His attention to detail and commitment to quality have earned him a cult-like following, and his restaurant has been hailed as one of the best in the country by a variety of publications.
One of the best things about Lewis Barbecue in Greenville, SC is that you can bring your furry friend along to enjoy the outdoor patio with you. Before sitting down to enjoy your meal, you can even order at the window with your pup by your side. This dog-friendly policy is just one of the many things that make Lewis Barbecue a welcoming and relaxed spot to grab some of the best barbecue in the area. So, whether you're craving sliced beef brisket, pulled pork, or sausage, you can enjoy it all while spending quality time with your four-legged companion. Some of the standout items on the menu include the sliced USDA prime beef brisket, which is the most popular item, and the Texas hot guts sausage, which has a nice kick of heat.
If you're not in the mood for meat, the restaurant also offers a variety of sides and extras. You can order pickled jalapenos, a hunk of cheddar cheese, pickles and pickled onions, a fresh local bun, nachos with either brisket or pulled pork, or chips and queso.
All in all, Lewis Barbecue is a must-visit destination for barbecue lovers in Greenville, SC. The food is expertly cooked and full of flavor, and the outdoor patio is the perfect place to enjoy it with your furry friend. So if you're in the area, be sure to stop by and sample some of John Lewis's legendary meats. And whether you prefer your brisket lean or fatty, you're sure to find something to love at this top-notch barbecue joint.
So why wait? Grab your leash, put on your favorite Good Dogs of Greenville shirt, and head on over to Lewis Barbeque!  And while you're there, don't forget to share your experience with us by tagging us on social media using the hashtag #gooddogsofgreenville. We can't wait to see you and your furry friend enjoying everything that Lewis Barbeque has to offer.