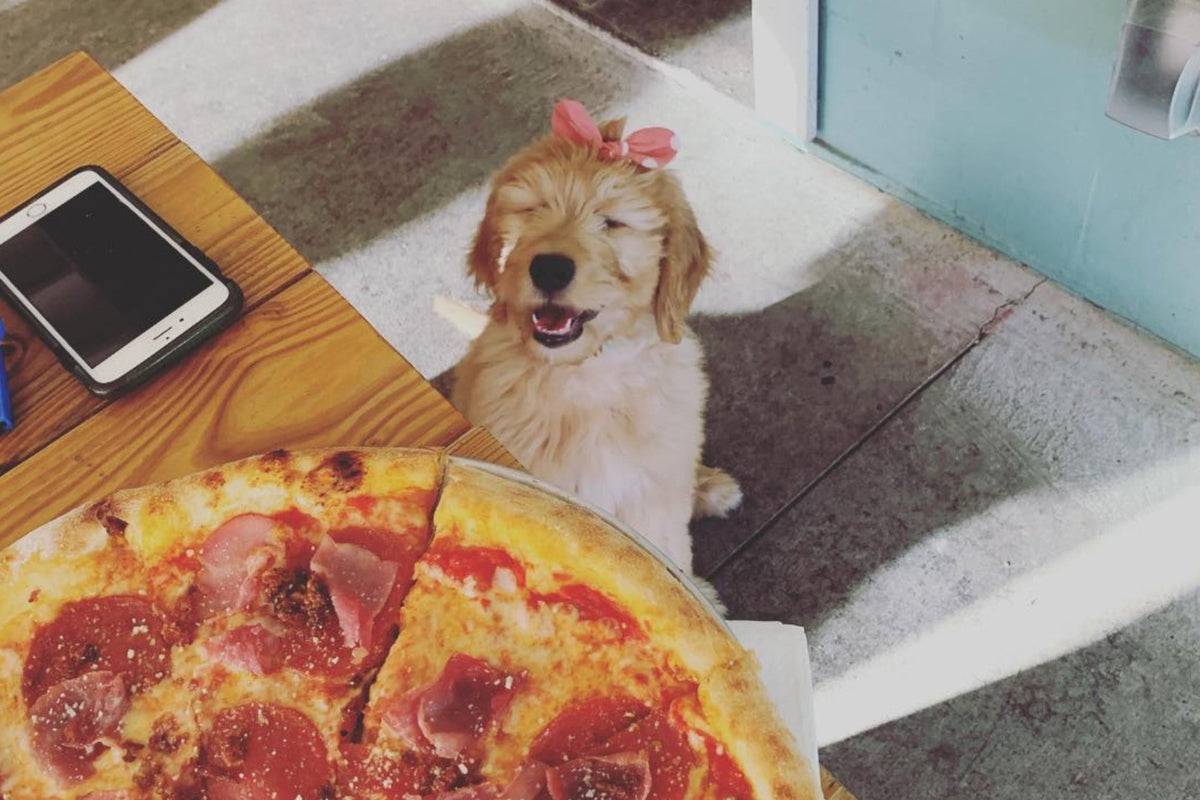 Sidewall Pizza: Delicious & Dog-Friendly Restaurant
Dog-Friendly Outside Only
Locations: 
Have you been to Sidewall Pizza Company yet? Not only do they serve up some of the most delicious brick oven pizzas and salads in town, but they also welcome your furry best friends at their outdoor patio tables!
If you're wondering why Sidewall Pizza has become so popular among locals, it's because of their commitment to serving up only the freshest ingredients and their inventive menu.
They have a wide selection of pizzas to choose from, categorized based on the sauce, including unique options like the Bacon Bliss made with roasted garlic sauce or the Triple Pepper made with crushed tomato sauce. But if none of those tickle your fancy, you can always create your own pizza, with a variety of toppings to choose from.
Sidewall Pizza also offers a selection of fresh salads, craft beers, and wines to pair with your meal. So, whether you're a beer connoisseur or a wine lover, there's something for everyone at Sidewall Pizza.
But what makes this restaurant even more special is their dog-friendly policy. As a dog lover, there's nothing better than being able to enjoy a delicious meal with your four-legged friend by your side, and Sidewall Pizza gets that. So, next time you're out and about with your pup, be sure to swing by Sidewall Pizza and enjoy a tasty slice while your furry friend relaxes by your feet.
And if you're a fan of outdoor activities, Sidewall Pizza's Greenville location is the perfect pitstop for those biking the Swamp Rabbit Trail. The restaurant is located just steps from the trail, making it a convenient and delicious stop for both humans and their furry companions.
Overall, Sidewall Pizza Company is not only a neighborhood gem but also a must-visit spot for dog owners and pizza lovers alike. With their commitment to serving up only the freshest ingredients, inventive menu, and dog-friendly policy, it's no wonder why Sidewall Pizza has become a fan favorite in Greenville and beyond.
So, what are you waiting for? Grab your pup, grab your leash, put on your favorite Good Dogs of Greenville shirt, and head over to Sidewall Pizza, and indulge in some of the best pizza and salad around!
And while you're there, don't forget to share your experience with us by tagging us on social media using the hashtag #gooddogsofgreenville. We can't wait to see you and your furry friend enjoying everything that Sidewall has to offer.