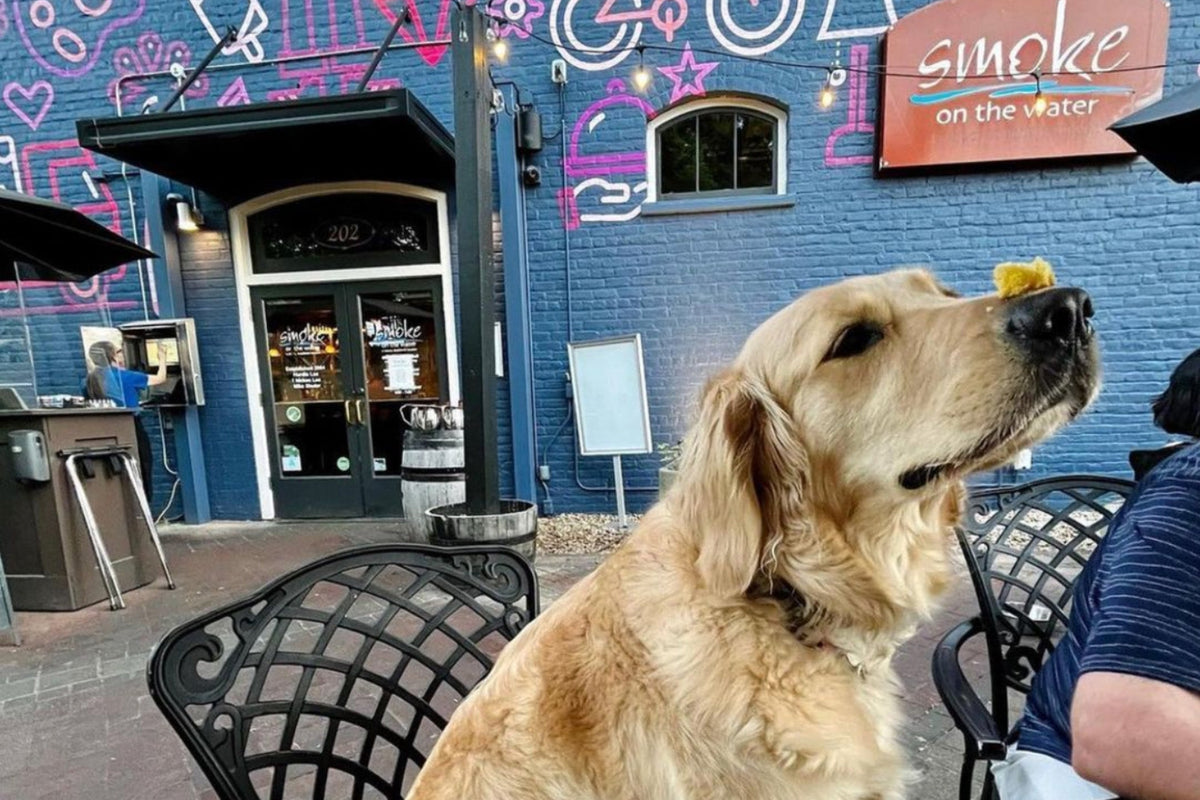 Smoke on the Water: A Southern Dog-Friendly Restaurant
Dog-Friendly Outside Only
Location: 1 Augusta St #202, Greenville, SC 29601
Located in downtown Greenville, South Carolina, Smoke on the Water is a restaurant that has been satisfying the taste buds of locals and tourists alike since 2004. What sets this restaurant apart from the others in the area is their commitment to providing not just great food, but also a welcoming and comfortable atmosphere, and this includes a dog-friendly patio that welcomes furry friends.
The idea for Smoke on the Water was born when Chicken Lea, Hurdle Lea, and Mike Shuler got together to create a Southern restaurant that would be uniquely different. They wanted to create a place where people could feel at home while enjoying upscale food and an inviting atmosphere. From the copper menus to the private label wines by Walter Schug, every detail was carefully thought out to ensure that guests would have a dining experience that they would not forget.
Smoke on the Water has a dog-friendly patio and the restaurant also offers a wide range of Southern-inspired dishes that are sure to satisfy even the most discerning of palates. From their famous smoked brisket and pulled pork to their shrimp and grits and mac and cheese, there is something for everyone on the menu. The restaurant also has an extensive drink menu that includes craft beers, cocktails, and wines.
Smoke on the Water is a must-visit for anyone looking for great food, a welcoming atmosphere, and a dog-friendly patio. With its commitment to quality and attention to detail, this restaurant is sure to leave a lasting impression on anyone who visits.
Whether you're a local or just passing through, be sure to, put on your favorite Good Dogs of Greenville shirt, and stop by and experience everything that Smoke on the Water has to offer.
 And while you're there, don't forget to share your experience with us by tagging us on social media using the hashtag #gooddogsofgreenville. We can't wait to see you and your furry friend enjoying everything that Smoke on the Water has to offer.