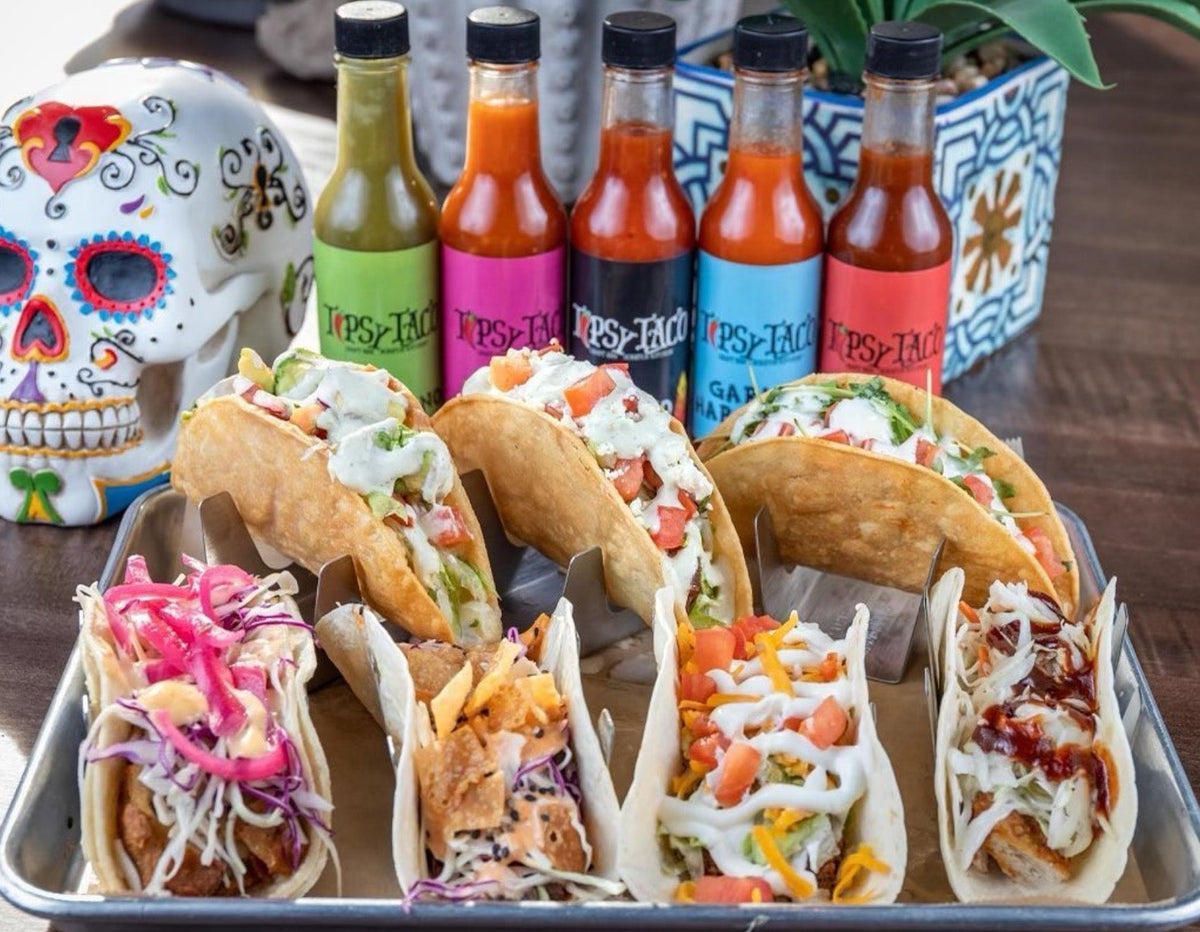 Tipsy Taco: A Dog-Friendly Hangout Spot with Award-Winning Tex-Mex Cuisine
Dog-Friendly Outside Only
Locations: 
Looking for a new hangout spot where you can enjoy delicious Tex-Mex food and bring your furry friend? Look no further than Tipsy Taco! This locally owned and award-winning restaurant offers a scratch kitchen menu that is sure to satisfy your cravings.
At Tipsy Taco, they take their food seriously. They use the tortilla as a canvas to create their culinary works of art, resulting in over twenty different taco varieties featuring unexpected and unique flavors. From traditional beef and chicken tacos to unconventional options like the Shrimp and Grits Taco, there is something for everyone.
But it's not just the food that sets Tipsy Taco apart. They also offer house cocktails made with local ingredients that perfectly complement the flavors of their dishes. Plus, their patio is dog-friendly, so you can enjoy a meal with your furry friend by your side.
One of the best things about Tipsy Taco is the friendly and welcoming atmosphere. Whether you're grabbing a quick lunch or having a night out with friends and family, you'll feel right at home. And with multiple locations throughout the area, there's always a Tipsy Taco nearby.
So what are you waiting for? Grab your leash, put on your favorite Good Dogs of Greenville shirt, and head on over to Tipsy Taco and become tipsyfied with their delicious food and drinks. Whether you're a regular or a first-time visitor, you're sure to have a great experience.
And while you're there, don't forget to share your experience with us by tagging us on social media using the hashtag #gooddogsofgreenville. We can't wait to see you and your furry friend enjoying everything that Tipsy has to offer.