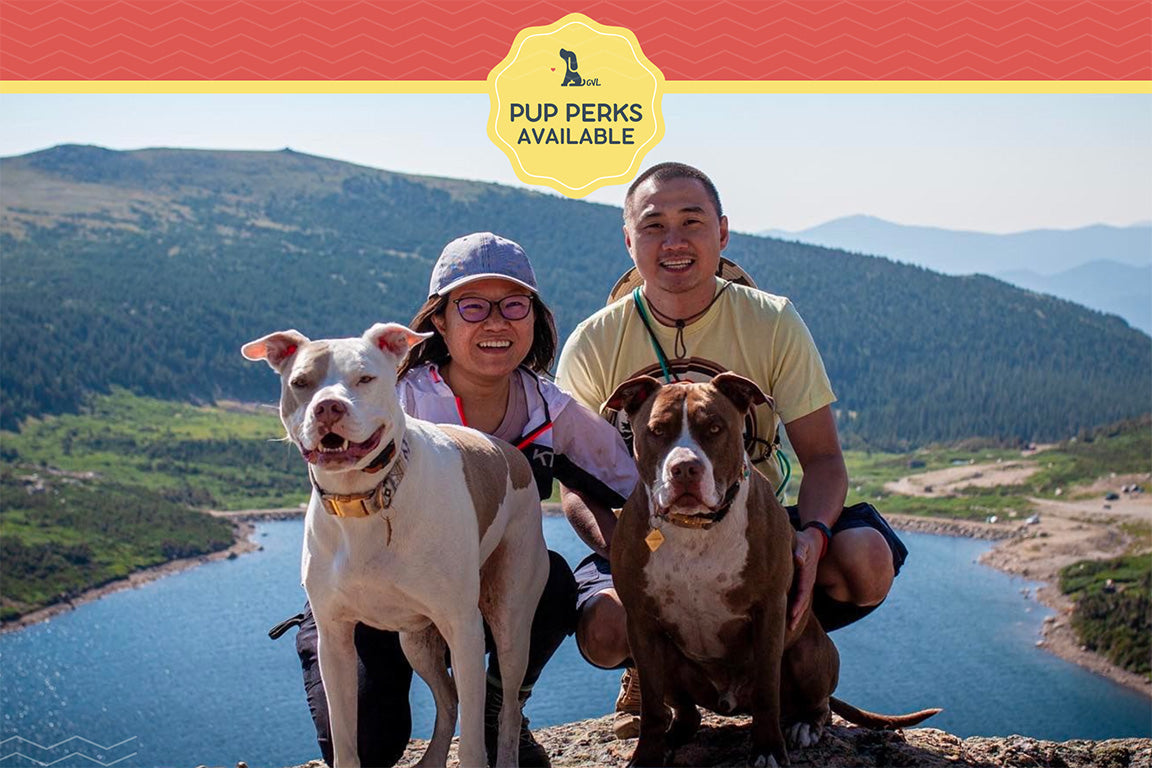 Gibbs You More Photography: Unleashing Joy Through the Lens of Greenville's Best Pet Photographer
Gibbs You More Photography stands out as a local, woman-owned pet photographer specializing in capturing the beauty of pets, families, and events.
Tailored Sessions for Stress-Free Experience
Personalized Approach for Unique Results
Pup Perks: 10% Off a 30-Minute Session When You Complete the Form Below


Led by the talented pet photographer Cassaundra Gibb, they aim to transform the traditionally stressful and awkward experience of photography into a meaningful and relaxing session.
Gibbs You More Photography specializes in capturing precious moments with your beloved animal and cherished family members, allowing you to reminisce and cherish those memories. With a focus on shorter sessions tailored to accommodate the comfort of pups and kids, they are dedicated to ensuring your smiles shine authentically throughout the entire process.
Follow on Instagram: @gibbsyoumorephotography
Preserving Precious Bonds
Celebrating the Unconditional Love of Pets
There's no denying the special bond we share with our furry companions. Gibbs You More Photography understands the importance of capturing these relationships. Cassaundra's expertise lies in immortalizing the unique personalities and heartfelt connections between pets and their owners. Through her lens, she captures the joy, loyalty, and unconditional love that our pets bring into our lives.
A Delighful Experience
Stress-Free Sessions for All
Let's face it; traditional photo sessions can often be stressful and uncomfortable, particularly for pets and children. However, Gibbs You More Photography takes a refreshingly different approach. 
Cassaundra ensures that her sessions are meaningful, relaxing, and enjoyable for everyone involved. By focusing on half-hour sessions instead of longer durations, she ensures that even the most camera-shy pups and little ones can fully participate without feeling overwhelmed.
In addition to creating a stress-free experience, Gibbs You More Photography respects the value of your time. By offering shorter sessions, they provide flexibility and convenience without compromising on the quality or impact of the images. Whether you have a busy schedule or simply prefer a more concise session, Gibbs You More Photography ensures that you can capture beautiful memories while accommodating your lifestyle.
Moments to Treasure
Creating Lasting Memories for Families
Gibbs You More Photography is dedicated to creating lasting memories for families that go beyond the realm of pet photography. Cassaundra understands the profound importance of capturing those precious family moments that will be cherished for generations to come.
With a keen eye for detail and a genuine passion for her craft, Cassaundra goes above and beyond to ensure that each family portrait session is a remarkable experience. She understands that these photographs hold immense sentimental value, serving as a visual reminder of milestone events, joyous celebrations, or simply a day spent together as a family.
Cassaundra's expertise lies not only in capturing candid and spontaneous moments but also in orchestrating beautifully composed photographs. She carefully considers lighting, location, and composition to produce stunning images that encapsulate the essence of each family's unique dynamics and personalities.
Through her skillful photography, Cassaundra freezes time, allowing families to relive their most treasured memories. Each photograph tells a story, preserving the laughter, love, and connections that bind families together. Whether it's a new addition to the family, a child's graduation, or a gathering of loved ones, Cassaundra expertly documents these special occasions, ensuring that they are forever etched in the hearts and minds of those involved.
Unveiling Your Story
A Personalized Photography Experience
Gibbs You More photography combines their meticulous attention to detail and a personalized approach to create captivating and tailored photography experiences. Each session is crafted to meet the specific needs and desires of her clients. 
Cassaundra invests time in understanding your vision and preferences, ensuring that the final product reflects your unique personality while showcasing her artistic style. Her passion extends beyond traditional photography, delving into the realm of narrative creation. Her expertise lies in translating emotions and moments into compelling stories through her photographs.
About The Photographer
Hi! I'm Cassaundra.
If you don't already know me from my dog's Instagram, @TheDobeMom, I'm Cassaundra! Pet photography is one of my greatest passions. As an avid animal lover, I have worked with hundreds of pets & I'd love to photograph your entire family, four-legged or two!
After living in the outskirts of Denver for 2 years, my husband and I have returned to our Southern roots in Upstate South Carolina. Still in Denver? Let me know! I travel frequently back to Colorado and would love to discuss dates.
Want pictures in your home so your pet can be more comfortable? I'm flexible with that too! Especially with pets, it's important not to push them to do anything they don't want to. 
Frequently Asked Questions
How do I book a shoot?
Complete the form at the bottom of this page and I will reply within 1-3 business days!
How many images will I received?
Minimum of 10! Even in just 30 minutes, I can capture between 10-40 final images. All finals will be uploaded your gallery.
Where are you based?
Greenville, South Carolina & Denver, Colorado, though I am open to traveling! Travel fees may be applicable, but will be discussed prior to finalizing session details.
What is your turnaround time?
Usually within 5 business days. I'm just as excited to see your pictures as you!
Will you travel?
I love to travel! Anywhere is on my map.
What are your prices?
Prices vary based on session length, number of photos, and other factors. My standard, 30-minute session starts at $150. For more details or a custom quote, send me a message & let's chat!
Request a Session with Gibbs You More Photography