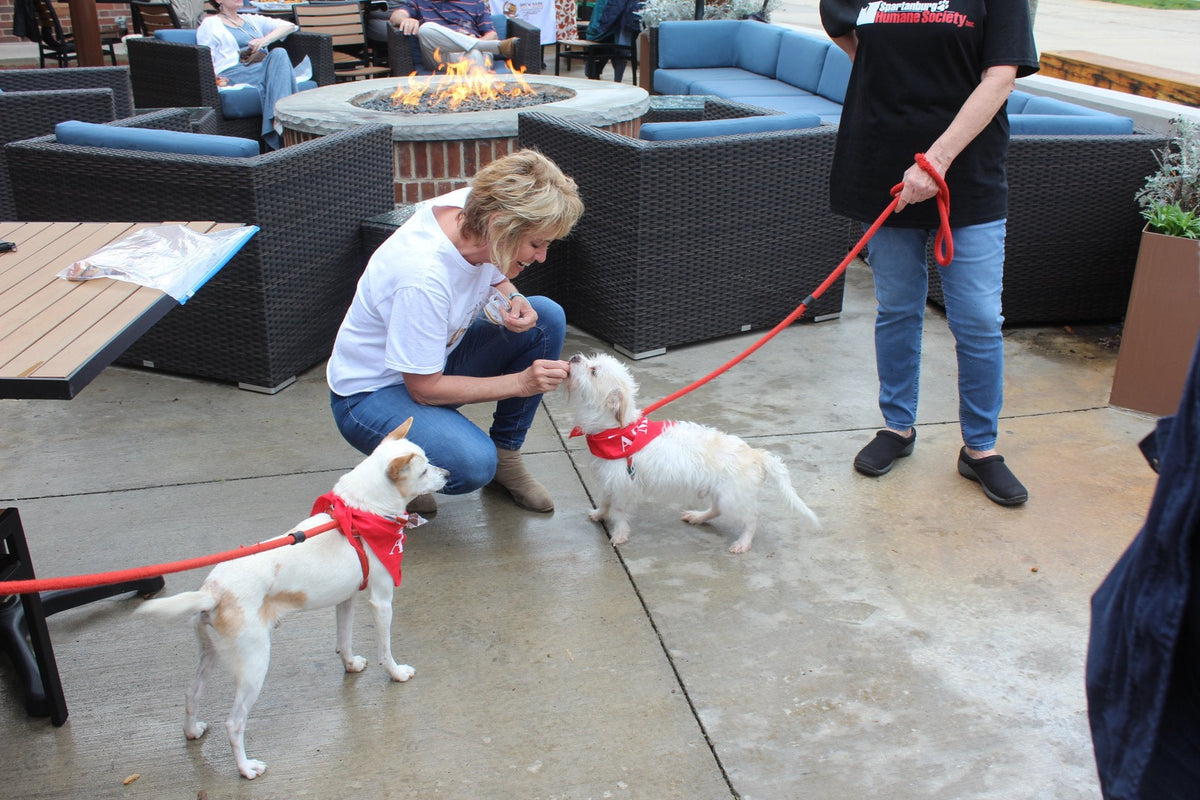 Dray Bar & Grill: Dine with your pup in Spartanburg!
Pup Perks: 10% Off Food Purchases when dining on the patio with your pup (excludes alcohol) and you show your Pup Perks key tag
Location: 1800 Drayton Road, Drayton, SC 29333
Phone: (864) 310-4177
Welcome to Dray Bar & Grill, the ultimate dining experience that celebrates the special bond between humans and their furry companions! Situated in the heart of Drayton Mills Marketplace, they are a dog-friendly restaurant that embraces the joy of dining with your four-legged friends.
At Dray Bar & Grill, they believe that great food and delightful company should extend to our beloved pets, creating an atmosphere where everyone feels welcome. As you make your way to our inviting patio, your pup is greeted with a refreshing bowl of water and perhaps even a treat. Their commitment to providing a safe and enjoyable space for both you and your furry friend is at the forefront of everything we do.
At Dray Bar & Grill, they understand that dining out should be a holistic experience that tantalizes all your senses. That's why their talented chefs have crafted a delectable menu that showcases locally sourced ingredients, innovative flavors, and culinary artistry. From mouthwatering appetizers to satisfying main courses, we ensure that every dish is prepared with passion and precision, catering to a variety of tastes and dietary preferences. As you savor each bite, your furry companion can lounge comfortably by your side, enjoying the warm sunshine and the delightful aromas.
Their patio is thoughtfully designed to provide ample space for dogs to relax, play, and socialize with other canine patrons. With a focus on ensuring their comfort and well-being, they have incorporated dog-friendly amenities and even host occasional dog-centric events and activities.
Dray Bar & Grill takes pride in creating an inclusive dining experience that goes beyond merely allowing dogs on the premises. Their dedicated staff members are trained to provide exceptional service to both you and your furry friend, ensuring a memorable visit for all. Whether you're celebrating a special occasion, enjoying a casual lunch, or simply craving a delicious meal in the company of your loyal companion, Dray Bar & Grill is the perfect destination for you.
So, leash up your pup, bring your appetite, and join us at Dray Bar & Grill for an unforgettable culinary adventure where dogs are not only welcome but truly celebrated. It's time to indulge in delectable food, soak up the vibrant atmosphere, and create lasting memories with your beloved four-legged friend. And while you're there, don't forget to share your experience with us by tagging us on social media using the hashtag #gooddogsofgreenville. We can't wait to see you and your furry friend enjoying everything that Dray Bar & Grill has to offer.