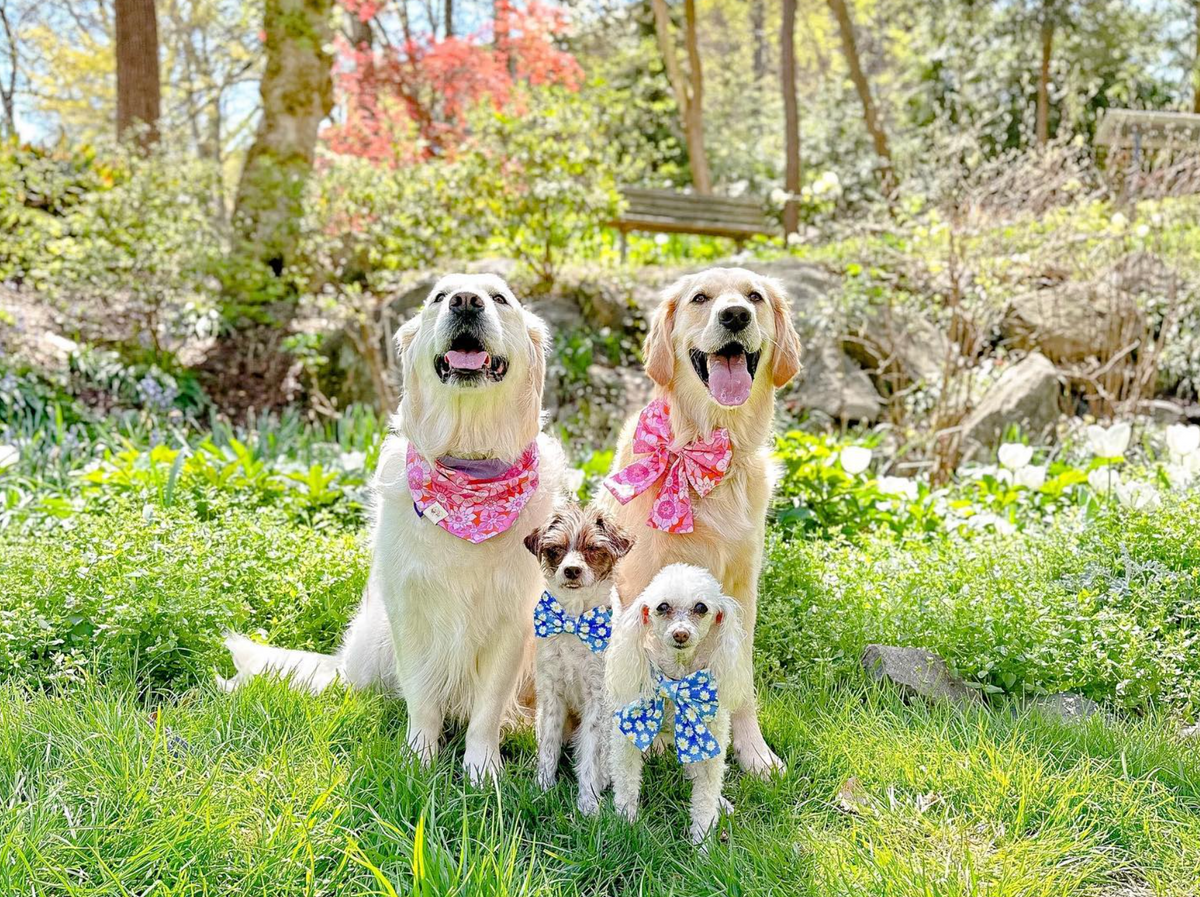 5 of the Best Dog-Friendly Parks to Visit in Greenville, South Carolina
Greenville, South Carolina is a vibrant and pet-friendly city that offers plenty of outdoor spaces for you and your furry friend to explore. From large and bustling parks to quiet and cozy hideaways, there's something for every pup in Greenville.
Here are some of the best dog-friendly parks in the area:
Falls Park on the Reedy
Location: 601 S Main St, Greenville, SC 29601
Falls Park on the Reedy is an absolutely breathtaking destination in the heart of downtown Greenville that's not to be missed. This urban oasis boasts a stunning 32-foot waterfall cascading over rocky ledges into the Reedy River, creating a mesmerizing backdrop for a leisurely stroll with your furry best friend.
As you make your way through the park, you'll be greeted by colorful flower beds, tranquil ponds, and lush greenery, providing the perfect setting for a relaxing picnic or a game of fetch with your pup.
Falls Park on the Reedy is one of the best known dog-friendly parks, and your pup is welcome to join you on a leash. Waste stations are conveniently located throughout the park to help keep the area clean and tidy for all visitors.
@caseythepyrmix​​
Cleveland Park
Location: Cleveland Park Dr & East Washington, Greenville, SC 29601
Cleveland Park is one of the most beloved green spaces in Greenville, South Carolina, attracting visitors from all over the city and beyond. This park boasts over 122 acres of sprawling beauty and has something for everyone, including furry four-legged friends! From the moment you enter Cleveland Park, you'll be struck by the beauty of its many walking trails, which are perfect for a leisurely stroll with your pup.
The park is also an ideal spot for picnics or just lounging in the sun, with ample space to spread out and soak up the beauty of the surrounding nature. There are plenty of benches and picnic tables throughout the park, making it easy to find a comfortable spot to relax and take in the views.
@gvlgoldengirls​​
Lake Conestee Nature Preserve
Location: 840 Mauldin Rd, Greenville, SC 29607
Lake Conestee Nature Preserve is a hidden gem located just a few miles south of downtown Greenville. This stunning, dog-friendly, 400-acre nature preserve offers a peaceful escape from the hustle and bustle of the city, with miles of hiking trails that wind through wetlands, forests, and grasslands. As you explore the trails with your furry friend, you'll have the opportunity to see a wide variety of plants and wildlife, including birds, butterflies, and other small animals.
One of the most exciting things about Lake Conestee Nature Preserve is the designated dog park where dogs can run and play off-leash. This park provides a great opportunity for your pup to socialize with other dogs and get some much-needed exercise. Additionally, the park offers waste stations, making it easy for pet owners to clean up after their furry friends.
Unity Park
Location: 320 S Hudson St, Greenville, SC 29601
Unity Park, located in the heart of downtown Greenville, is a stunning 60-acre park that celebrates diversity, inclusivity, and unity. The park offers a wide range of amenities for both dogs and their human companions to enjoy. One of the highlights of Unity Park is the ample green space available for dogs to run and play (on a leash of course). The park also features walking paths, which are perfect for a scenic stroll with your pup.
But Unity Park is more than just a great spot for dogs. The park is designed to celebrate diversity and inclusivity, and it offers a variety of features that reflect these values.
Legacy Park
Location: 336 Rocky Slope Rd, Greenville, SC 29607
Legacy Park is a hidden gem that captures the essence of pastoral beauty in an urban residential setting. Spread over 20 acres, this picturesque park offers a peaceful retreat for dogs and their owners to escape the hustle and bustle of city life.
Designed with inspiration from New York City's Central Park, Legacy Park features rolling greens, serene water features, and colorful landscaping that provide a breathtaking backdrop for your dog to play and explore. With paved pathways that are perfect for walking, jogging, and biking, you and your furry companion can enjoy a refreshing workout in the great outdoors.
@theoventures​​
No matter which park you choose to visit, be sure to bring plenty of water for your pup and always clean up after them. With so many beautiful and dog-friendly parks to explore, Greenville is truly a paradise for pet owners. 
So grab your leash, your favorite Good Dogs of Greenville shirt below and hit the trails – adventure awaits! And don't forget to tag us during your park adventures using #gooddogsofgreenville